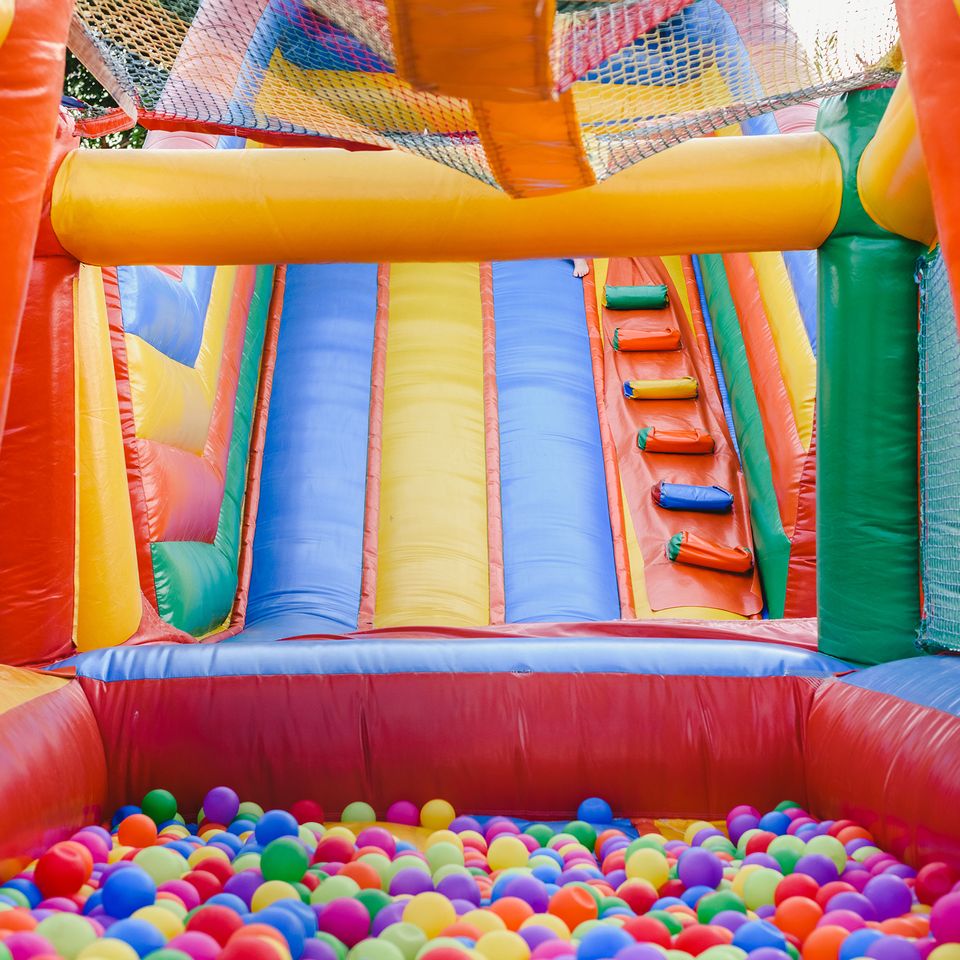 Bounce Houses & Inflatables
Are you ready to make your next party a hit? At Mobile Game Party, we have plenty of bounce houses and giant inflatables for you to choose from. In addition to regular bounce houses, we also offer water slides, dry slides, obstacle courses, and even themed inflatables. We also offer a few combos in case you want both a bounce house and slide in one.

The majority of our bounce houses and inflatables are meant to be set up outdoors, but we have a few indoor options as well. We recommend that children be at least 3 years old and have adult supervision at all times. We can even provide an attendant for your event. All of our items are cleaned before and after they get to you. We take cleanliness, sanitation, and safety very seriously.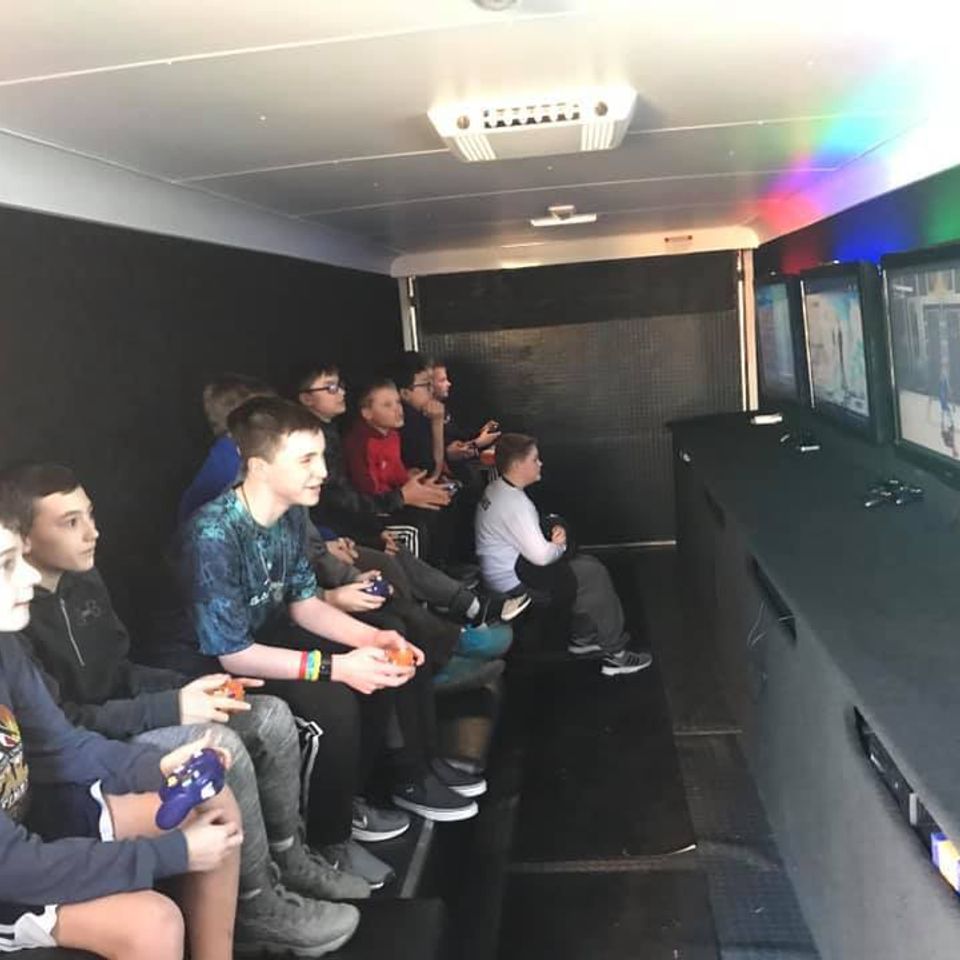 Mobile Game Party is a high definition Gaming Theater that entertains as many as 16 people at one time. Inside you will find four fifty-five inch hi-definition LCD monitors featuring Xbox, PlayStation, and Wii and equipped with hundreds of game titles including today's hottest multi-player games; Call of Duty, Fortnite, Halo, Mario Kart, Super Smash Bro's, Guitar Hero, Madden, and much, much, more. There are four big screens across from comfortable seating that will keep everyone close to the gaming action. These Hi-Def LCDs can system link to allow up to 16 people to play in the same game at the same time. You can now add Oculus Quest to your Mobile Game Party for only $50! It all adds up to BIG fun for your guests at a small price.
Mobile Game Party brings the party right to your front door, school, church, or neighborhood park. You name the place, and we will be there.
A knowledgeable Game Coach will manage every party, making sure every attendee has a great time. He or she will arrive before your scheduled start time to get set up, powered on, and ready to go.
Your Game Coach will go over a few helpful tips with the guests, and then we are off and playing. Parents can feel comfortable to relax and enjoy the party while leaving the fun to us.
Our Mobile Game Theater is equipped with heating and air conditioning. No matter what the temperature is outside, it's always nice and comfortable in the theater.
We have an onboard generator that allows us to park anywhere. Fifty feet of relatively flat clear space is all we require. No need to hook up to an electric outlet.
You can add Oculus Quest virtual reality to your Party for only $50 and (depending on our schedule), it might be possible to extend your Party for an extra hour for a nominal charge. Please ask your Game Coach if you are interested.
Party clean-up is easy. We drive away!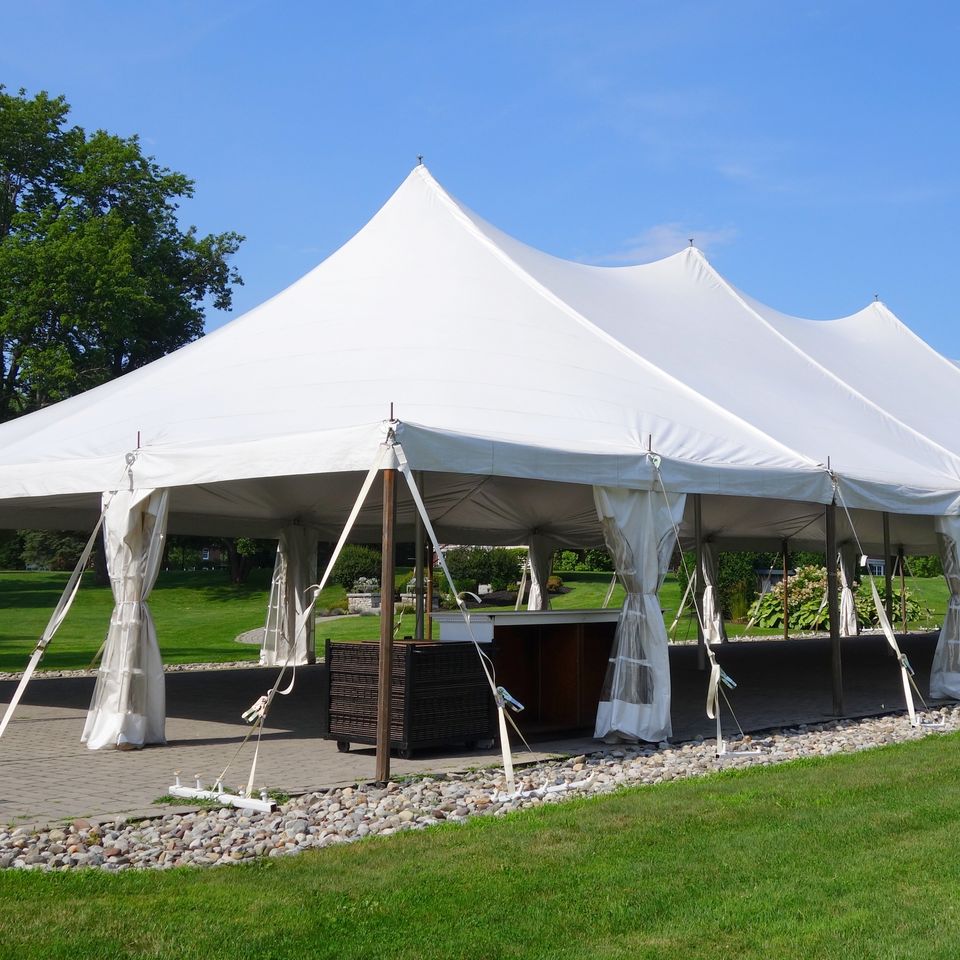 These are our most popular questions. Call us toll-free at 1.855.405.2842 if your question is not answered here.
How do I book a party or event?
Click to visit our secure online booking system
 where you can check available dates and reserve your party well in advance. If you would prefer to give us your information personally, please call toll-free 1-855-405-2842 and then sit back and relax. 
We'll bring the fun to you!
What is the Oculus Quest party add-on?
Oculus Quest is THE new virtual reality game system that offers 360-degree unrestricted movement and amazing gameplay. The high-res OLED headset makes it unbelievably immersive. You can add this option to your Mobile Game Party for only $50 at the time of booking.
What area do you cover?We are based in Hamilton, Ohio and serve a 20-mile radius from there with no additional charges.
 The approximate area covered is Cincinnati to Dayton to Richmond, Indiana. Cities in our service radius include Brookville, Camden, Cincinnati, Connersville, Dayton (southwest side), Eaton, Fairfield, Hamilton, Harrison,  Laurel, Lawrenceburg, Lebanon, Liberty, Mason, Miamisburg, Middletown, Oxford, and Richmond. We can travel farther out with a low surcharge of $25 for parties located between 20 miles 49 miles away. This small surcharge helps to cover our additional time and travel expense. If you are located outside this 50-mile radius of Hamilton, Ohio, there would be a substantial trip charge. Please call us at 1-855-405-2842 to discuss.
How do I pay for my event?
We accept Visa, MasterCard, Discover, and American Express. We'll take care of that when booking the party.
What is your refund/cancellation policy?
A full refund is provided for parties canceled 14 days or more in advance. We charge a $75 fee for parties canceled less than two weeks (14 days) to two days in advance. 
There will be no refunds for reservations canceled within two days of the event or with no notice.
 In case of emergencies, you can reschedule with no penalty. If for some reason Mobile Game Party is unable to provide service, a full refund will be given.
How much space is needed?
Our Mobile Game Party trailer needs approximately 50 feet of flat area to park comfortably. Most residential homes have enough space to park in front of the house, but we do need your help in making sure that area is clear of other vehicles.
What about bad weather?
The Mobile Game Party Theater is climate-controlled for all weather conditions. Onboard HVAC and good insulation ensure the comfort of guests. It even has its own generator. No need to plug in. In the event of severe weather (heavy snow, ice, tornado watch, etc.) we reserve the right to reschedule your event to ensure the safety of you, your guests, and our staff and equipment.
What staff comes with the Game Theater?
One of our friendly Game Coaches will host the Game Theater for your attendees. He or she is there to set up the Game Theater and maintain all the equipment and games throughout your event.
Is it okay to tip the Game Coach?
Our on-site Game Coach will work hard to make sure that each of your guests is having an exceptional time. Your Game Coach ALWAYS appreciates a tip for a job well done.
What area does Mobile Game Party cover?
Our current territory is the Cincinnati and Dayton metropolitan areas. This is approximately 30 miles from downtown in all directions of both cities. We will travel beyond but may require a fuel and time surcharge depending on the distance of $1.50 per mile.
How many people can play?
Mobile Game Party has four huge Hi-Def LCD screens so as many as 16 people can play at once. We can also link certain games together so up to 16 people can play the same game at the same time! It's multi-player madness! The theater has some extra space to allow for a few additional people to hang around and watch the action.
Do parents have to be present and what are their responsibilities during the party?
We do not require supervision. While parents and adults are free to watch and even participate, you can relax knowing our on-site Game Coach is there to supervise play. Guests ages five and older get the most out of our Mobile Game Parties. We ask that guests under five be accompanied by an adult to ensure the best party experience for all. Very young children with no experience with video games typically do not enjoy our venue.
Can we offer food and drinks in the Mobile Game Theater?
Sorry, we don't allow food or drinks inside the Theater. Feel free to offer anything you would like outside. If alcohol is served at the party, we reserve the right to stop the party early with no refunds if participants become unruly or belligerent.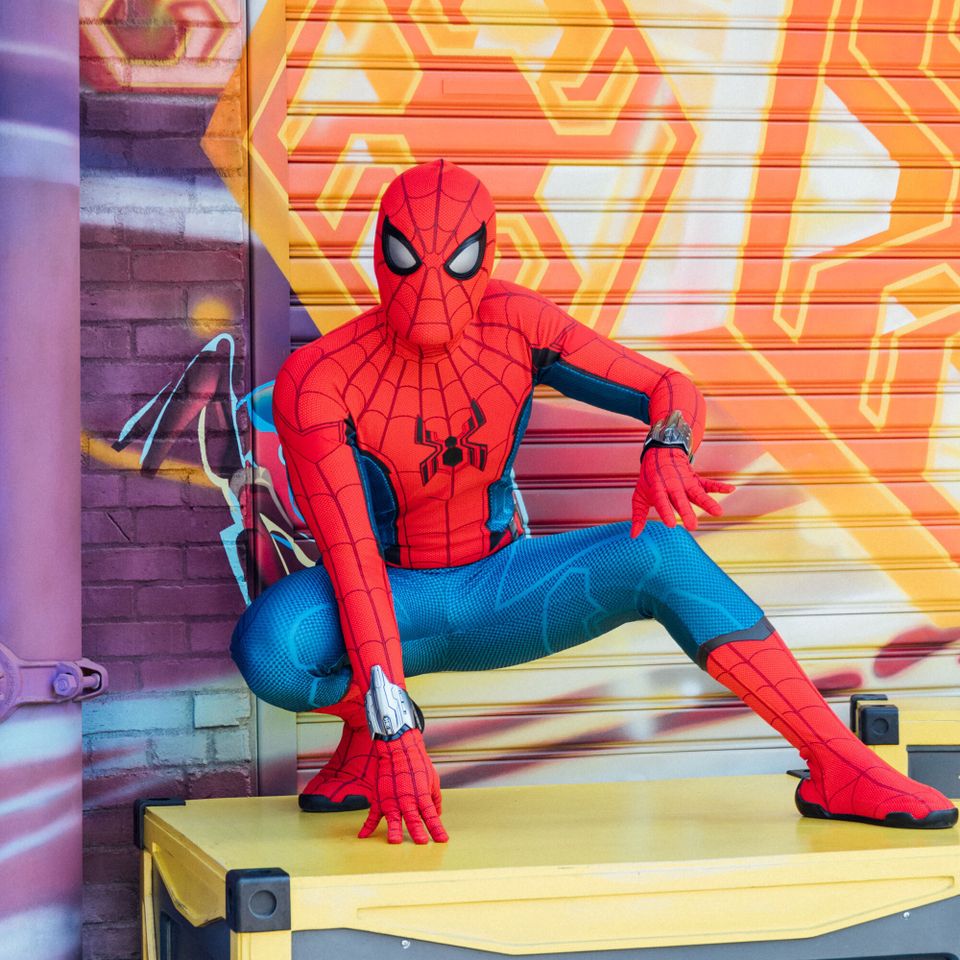 Did you love tossing quarters into video games after school?
We ALL loved tossing quarters into video games after school. Today's kids are just as interested and now corporations are using the gaming experience for team-building and relaxation. What better way to de-stress than to play your favorite video games with friends or co-workers? We want the world to experience the Mobile Game Theater, but we have a problem. Our Mobile Game Party Theaters can't be everywhere. We are seeking a few people interested in operating their own business in the $40,000,000,000 ($40 BILLION) video game industry.
Mobile Game Party advantages:
VERY affordable entry price
Quick start. From signed agreements to open for business in as little as six weeks!
Turn-key
Exclusive territory rights
Substantial income potential
Low overhead, no expensive "bricks and mortar"
Great marketing support
Low risk
You will love going to work
Are you ready to press "Start"?
We would love to talk about why a Mobile Gaming Party business might be a great fit for your future financial plans! Please fill out this short contact form, and we will get right back to you. If you would rather call- please use 1.855.405.2842.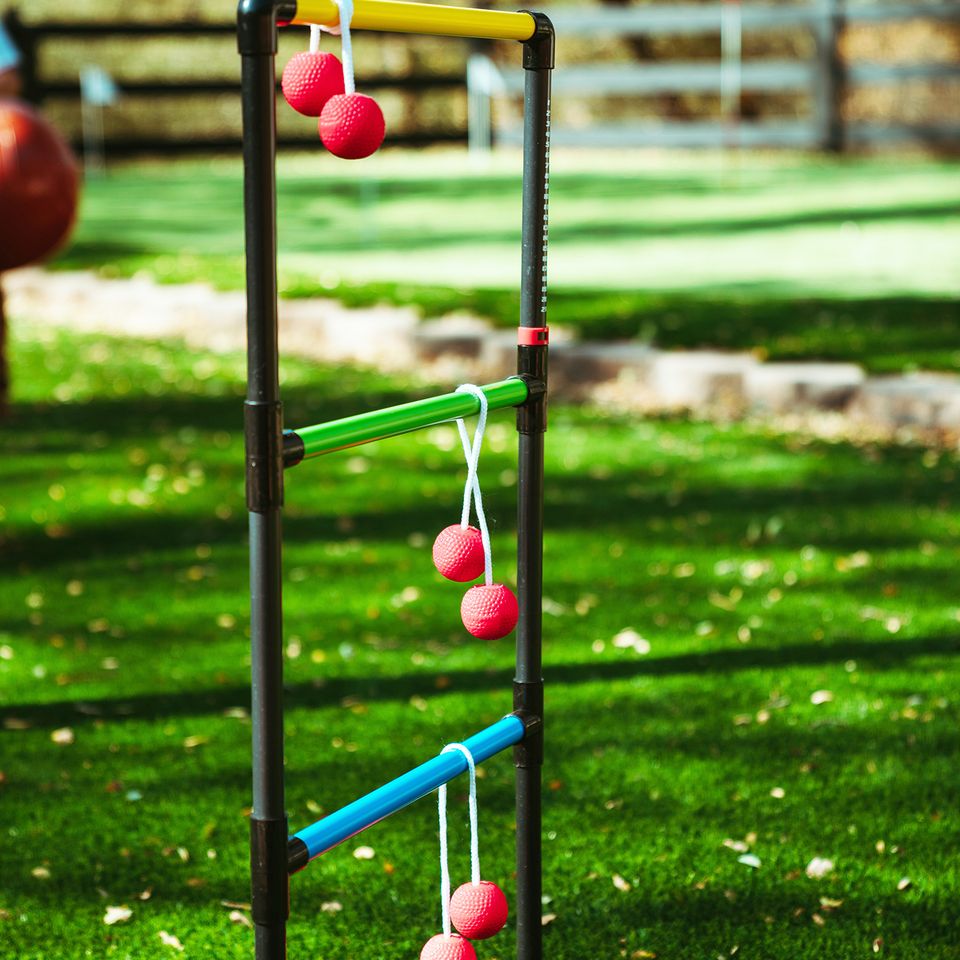 No party is complete without games. At Mobile Game Party, we have many carnival games for you to choose from including a dunk tank, ring toss, plinko, spill the milk, mini golf, duck hunt, and balloon pop. We also have several lawn games and inflatable games for you to choose from.

Although the majority of our games are meant to be enjoyed outdoors, we offer a few indoor options as well. All of our items are cleaned before and after they get to you. We take cleanliness, sanitation, and safety very seriously.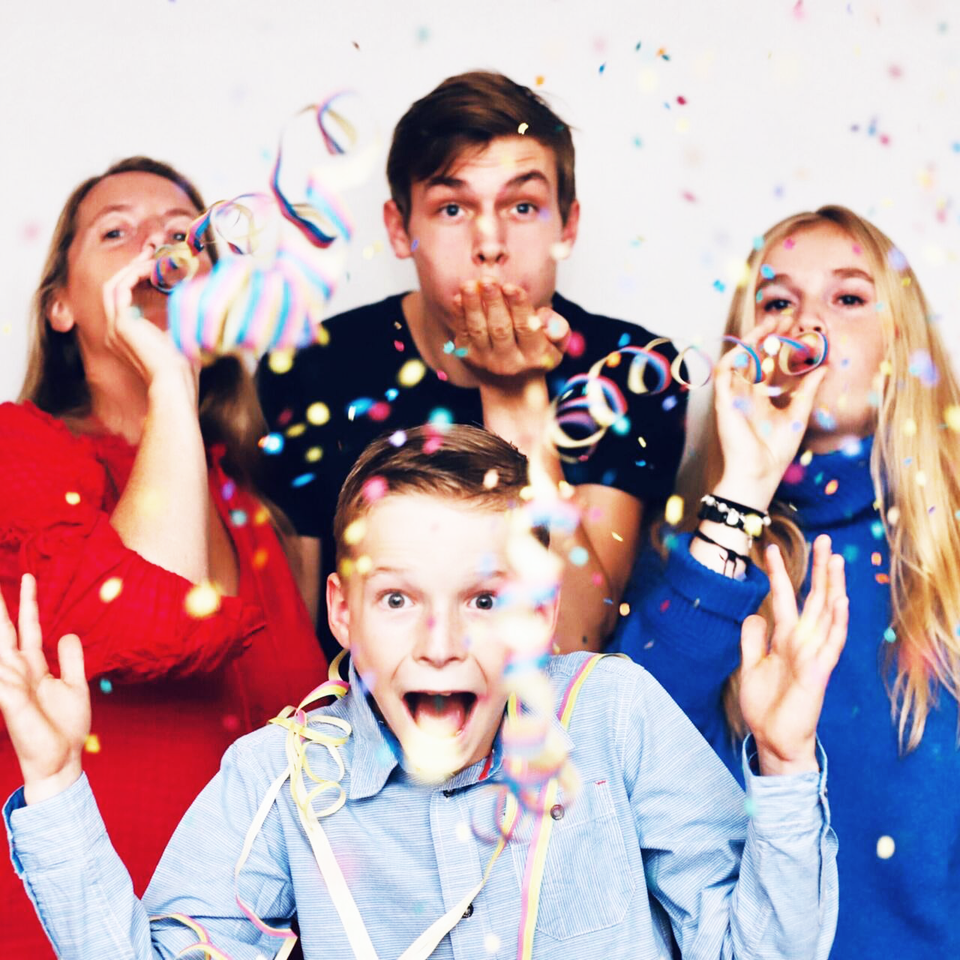 Before the party ends, you'll want to capture some memories on camera. Since we believe in offering the latest and greatest to our customers, we are happy to rent out a high definition (HD) interactive photo booth. Your guests will be able to customize their photo experience using the touch screen technology. It takes less than 10 seconds for each photo to print.
Guests will also be able to choose from different shooting styles, sizes, and themes to produce a different memory every time. We'll also provide a prop table with silly sunglasses, hats, frames, and toys to help make the photos more fun and interesting. All of our items are cleaned before and after they get to you. We take cleanliness, sanitation, and safety very seriously. 

Ask About Our Current Specials & Party Packages
Choose from one of our value packages or create your own. Contact us today for a free, no-obligation price quote.