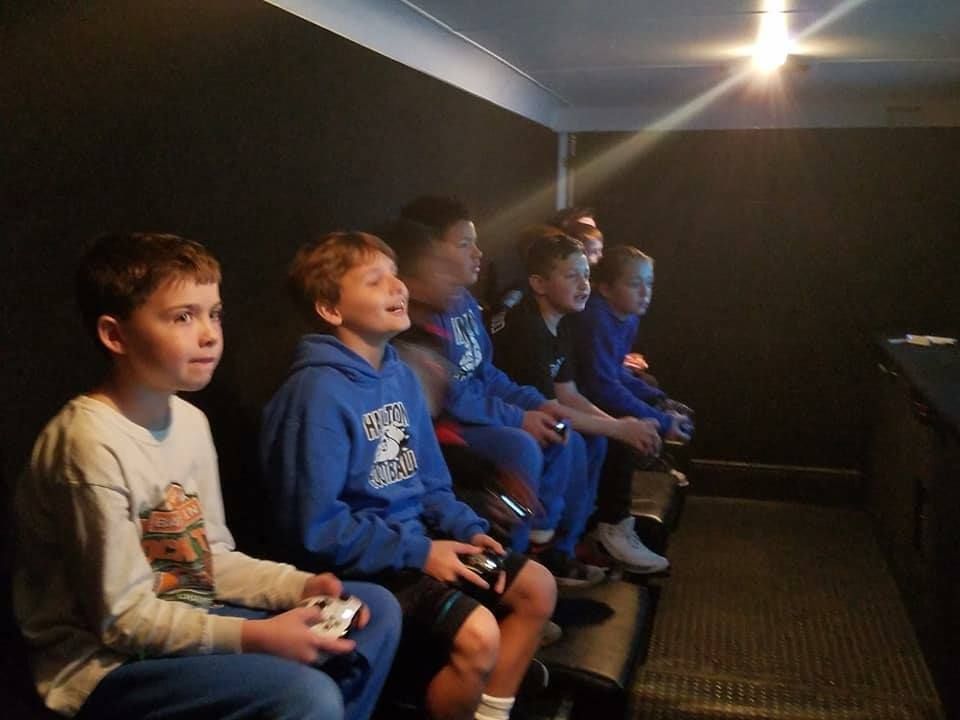 Welcome to Mobile Game Party

The Mobile Game Party Professional Service that comes straight to your door!
Mobile Game Party has been providing fun and entertainment to customers since 2012. It's our goal to provide exceptional customer service and help our customers and their guests have an amazing party that they'll never forget. We have years of experience in the mobile game party rental and event planning business. Thus, we know how to make your special occasion or event memorable.

We provide the consoles, big screens, games & game coach. We accomodate up to 16 gamers at one time.  We want to make sure you and your guests have an amazing experience.

MOBILE GAME PARTY

 


Terms of Service

Secure Online Payment
Mobile Game Party uses a safe, secure encrypted website for online bookings. We accept credit or debit cards from Visa, MasterCard, American Express, Discover, JCB, and UnionPay for payment.

Refund and Cancellation Policy
A full refund will be provided for parties canceled 14 days or more in advance of the originally scheduled event date. We charge a $75 fee for parties canceled less than two weeks (14 days) to two days in advance. No refunds are provided for Mobile Game Parties canceled within two days of the event or with no notice. In case of emergency, you can reschedule with no penalty. If for some reason Mobile Game Party is unable to provide service, a full refund will be given.
 

Travel Surcharge for Parties Outside our Service Area
We are based in Hamilton, Ohio and serve a 30-mile radius from there with no additional charges. ANY LOCATION BEYOND 50 MILES MUST CONFIRM SERVICE PRIOR TO BOOKING. The approximate service area covered is Cincinnati to Dayton to Richmond, Indiana. Cities in our service radius include Brookville, Camden, Cincinnati, Connersville, Dayton (southwest side), Eaton, Fairfield, Hamilton, Harrison,  Laurel, Lawrenceburg, Lebanon, Liberty, Mason, Miamisburg, Middletown, Oxford, and Richmond.
We can travel farther out with a low surcharge of $2.00 per "extra" mile. That means your party location is over 30 miles from Hamilton, Ohio. This small surcharge helps to cover our additional time and travel expense.
For example:
A One Hour Monday through Thursday Party held inside our 30-mile service radius costs $255
The same party held an additional 10 miles further from Hamilton would only cost $275
$255 (normal party cost) + $20.00 travel surcharge (10 extra miles x $2.00 per mile) = $275

Privacy Policy
Mobile Game Party is committed to protecting your privacy. We only use booking information to manage your event and occasionally notify our clients of specials or events. Above all, we NEVER sell, trade, or rent your personal information.

Inclement Weather
If weather conditions pose a threat, your event will be rescheduled at no additional charge. If the weather becomes dangerous, we will suspend the event and shut down the equipment for the safety of everyone.
Parking the Mobile Game Theater
The Mobile Theater rig is over 50 feet in length. We will park in the most level, flat area or reasonable spot to accommodate your event. A neighborhood street is usually convenient and suitable. If adequate space is not available, you can redirect us to a nearby park, church or parking lot. The Mobile Game Theater is self-contained with onboard climate-control and a generator for the comfort of your guests! There is no need for an electric hookup.
Photography Release
By booking a party with Mobile Game Party, the purchaser is releasing any photos taken at the event to be used for the promotion of Mobile Game Party.
Supervision for younger guests
We recommend our Mobile Game Party for kids ages 5 and older. Young children who have no experience with video games typically do not enjoy the venue. We ask that guests under 5 be accompanied by an adult.
Alcohol Policy
We reserve the right to stop the party early with no refunds if participants become unruly or belligerent.
Damage or Theft
The Purchaser will be liable for any loss, theft or damage to Mobile Game Party property caused by the Purchaser or his/her guests.
By booking a party and tendering payment, the Purchaser agrees to the Mobile Game Party Terms of Service as listed above.

Choose from one of our value packages. Contact us today if you have any questions. Our interactive calendar allows you to book a party with just a few mouse clicks